Who are We
"Anyone who lives within their means suffers from a lack of imagination" - Oscar Wilde
Investing can be complicated. At NeoWealth we provide you with the imagination to help realise your dreams effortlessly.
We take the guesswork out of managing your finances and help you understand the implications of each financial decision you make to match your goals.
With NeoWealth you have access to a distinctively different, modern approach to financial planning and advise. Deep human knowledge implemented using advanced financial technologies and AI based computer algorithms. We assist you in turning your financial needs and aspirations into reality.
NeoWealth advisory team collectively brings over 4 decades of deep experience, operating in Capital Markets, Commodity Markets, Equities, Mutual Funds, Currency Derivatives and Insurance (Life, Health and Non-Life)
Our investment tool NeoWealth roboAdvisor incorporates the most advanced fin-tech machine learning algorithms. It uses Artificial Intelligence to offer the most customised investment allocations for your money. Every financial plan is unique and based on sound Investment ideas for creating wealth.
Our advise ranges from Tax Planning, Insurance planning (Life, Medical and Non-Life), Investment avenues, managing your Taxes and your Insurance coverage to cash flow management. The services encompass all key elements required to protect you, your family and grow your wealth.
Advisory Team
Anil Kumar Bhudolia
Principal Financial Adviser & Director
Anil has vast experience in financial and mutual funds market. In 1994 he started trading in equity and quickly moved to commodities. He entered the Mutual Funds industry in 2002 when it was still at a very nascent stage in India and was the lead advisor for all major Mutual Funds Houses for the Jharkhand market. With such extensive knowledge Anil brings his unique perspective on drawing up financial plans and advising clients on the most appropriate investment solutions.
He is an Investment Advisor, Certified by Insurance Institute of India, Certified by National Institute of Securities Markets (NISM) in Capital Markets & Investment Advisor (Level 1), Certification in Commodities Market from NSE's NCFM, AMFI Certified Mutual Fund Distributor.
Anil is an accomplished cricketer and also loves reading books on financial markets. He is a very active proponent of meditative Yoga. He relentlessly participates in philanthropic social community services and a significant contributor to the Kutia mandir Charitable Trust.
Anil believes...In the long run, it's not just how much money you make that determines your future prosperity but how much of that money you put to work by saving and investing it.
You can connect with Anil on anilbhudolia@neowealth.in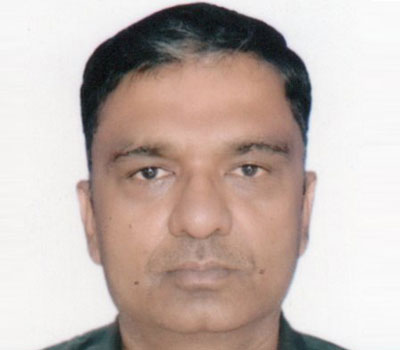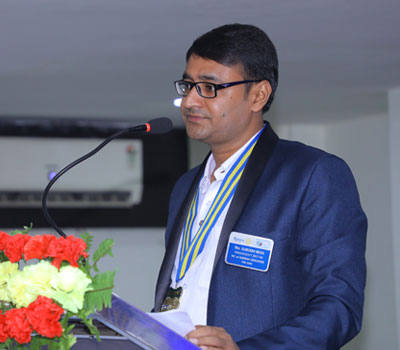 Subodh Modi
Principal Financial Adviser, Principal Officer & Director
Subodh started operating in financial markets in 1998. Within 7 years acquired the license to open an Authorised Direct Trading Terminal as a sub-broker with BSE, NSE, MCX, NCDEX and MCX-SX. Over the course of years Subodh has helped clients build wealth and capital through trusted and reliable advise. With over 20 years of exposure to the financial markets he has extensive knowledge in Equity, Equity Derivatives, Commodities & Currencies.
He is a Financial Advisor, Certified Principal Officer from Insurance Institute of India, Certified by National Institute of Securities Markets (NISM) in Currency Derivatives, AMFI Certified Mutual Fund Distributor, Certification in Derivatives Markets, Capital Markets & Commodities Market from NSE's NCFM.
Subodh is a keen swimmer and badminton player. He is an avid reader and thoroughly enjoys time spent with family and friends. He maintains a wide social network in the due course of being member of Giridih District Chambers of Commerce. As an active member of Rotary Club Giridih Greater, Subodh has held multiple responsibilities first as a Treasurer, Secretary and then as a President of the club. He was awarded the President's citation by Rotary International, USA for exemplary contributions and his work in the Rotary chapter. He is also devoted to social work in Environment conservation, Education and other social development causes under the Marwari Yuva Manch.
As he likes to says...Wise spending begins with wise investing. And it's never too late to start
You can connect with Subodh on subodhmodi@neowealth.in
Our Services
Financial Planning is done to have ease of life and not to avert a sudden money crisis. Whether you plan to upgrade your home, plan to have an international holiday, cover for your medical exigencies, save money for children's education, reduce debt, expand your business or plan for retirement, NeoWealth is here for your help.
We advise you on investments in Commodities, Precious Metals, Currency, Bonds, Stocks, Stock Indices, Futures Trading, Mutual Funds, Life Insurance, Health Insurance and other Non-Life insurances.
We work with all leading Mutual Fund Houses, Insurance companies to advise you on their schemes, New Fund offers, Investment ideas and solutions.
NeoWealth operates under two group companies - NeoWealth Advisor Private Limited and NeoWealth IMF Private Limited.
Explore NeoWealth roboAdvisor and select the most appropriate idea for your Investment.
Why Invest Through Us
At NeoWealth we do extensive researches and our Investment ideas are based on study and analysis of ongoing financial market trends. Our roboAdvisory tools incorporate these trends and offer customised investment opportunity based on your specific needs.
Building a solid financial plan means doing some homework-both on your part and NeoWealth. From examining your current situation, to setting goals, to deciding how to measure your progress, we handhold you through our structured 6 step advisory process.
Step1: We agree to work together and explain the services you can avail.
Step2: Gather information about your current finances and set personal and financial goals, including timeframes. At this point we determine your risks too.
Step3: With all this information we analyse and strategise on plans to meet your goals. The analysis may cover your assets, liabilities and cash flow, current insurance coverage, investments or tax strategies.
Step4: Basis this analysis we develop recommendations explaining the rationale so you can make informed investment decisions.
Step5: Finally we put the plan into motion.
Step6: We followup periodically to monitor progress and ensure you're staying on track to achieve your investment goals, Course corrections are recommended in the financial plan whenever required.
Our Commitment of Service
In the course of interactions, you entrust us with a range of private information. Trust and reliability is the cornerstone of our philosophy. It forms the backbone of culture at NeoWealth and shapes our advice to you, realising that we have the unique ability to positively influence your future.
We deliver our service to you with these following Values:
Operate with integrity and transparency
Deliver outcomes that we are proud of and which leave our clients satisfied
Maintain the highest ethical standards and behave in ways that earn trust of others
Continuously improve our professional knowledge for betterment of our clients